Hello and Happy Hump Day! I'm so excited to start this week's post with one of my favorite white dresses. I was first drawn to this dress by the off-the-shoulder style that is currently trending but then I fell in love with the bows! This dress is so easy to style because it does need much to be added to it in order to complete the outfit.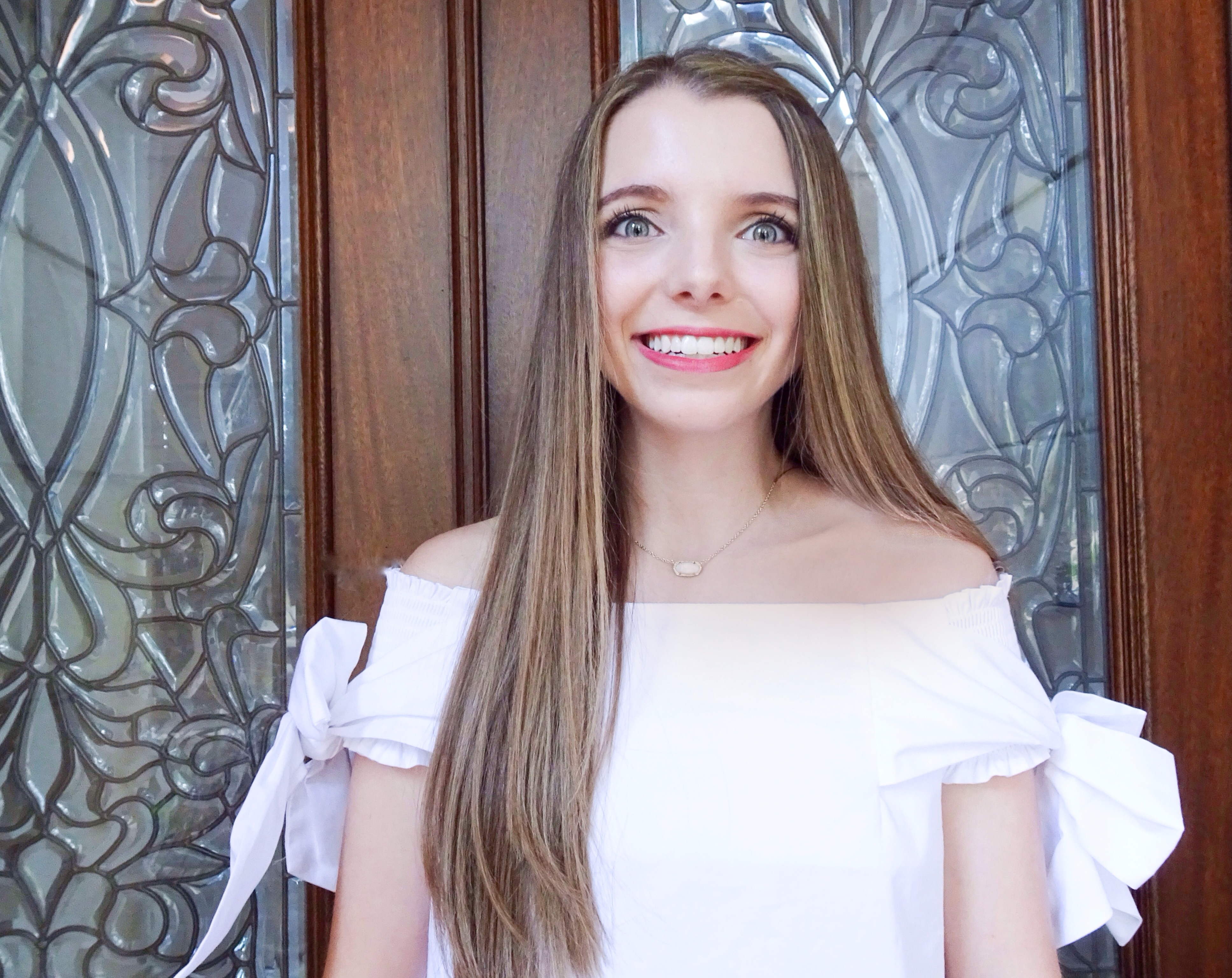 Since the bows are large, I consider them a statement piece for the outfit and focused on minimal jewelry. I wore my favorite Kendra Scott "Elisa" necklace with some simple pearl earrings.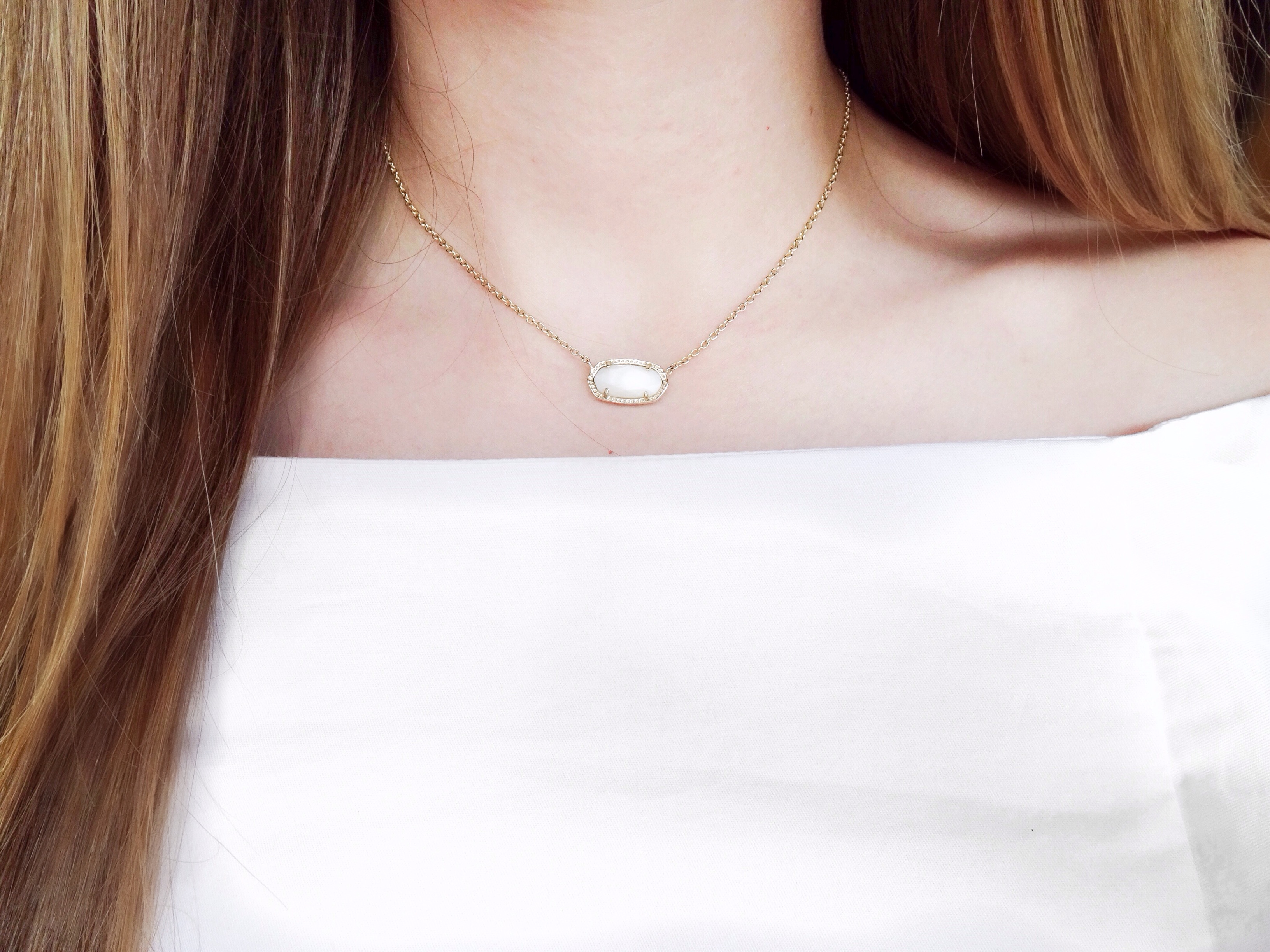 On my wrists, I wore my Apple Watch, David Yurman bracelet, and Hermès bracelet to pull together the gold and white elements of my outfit. I love to wear my Margaret Elizabeth ring because it is so simple, yet has a subtle iridescent appearance up close.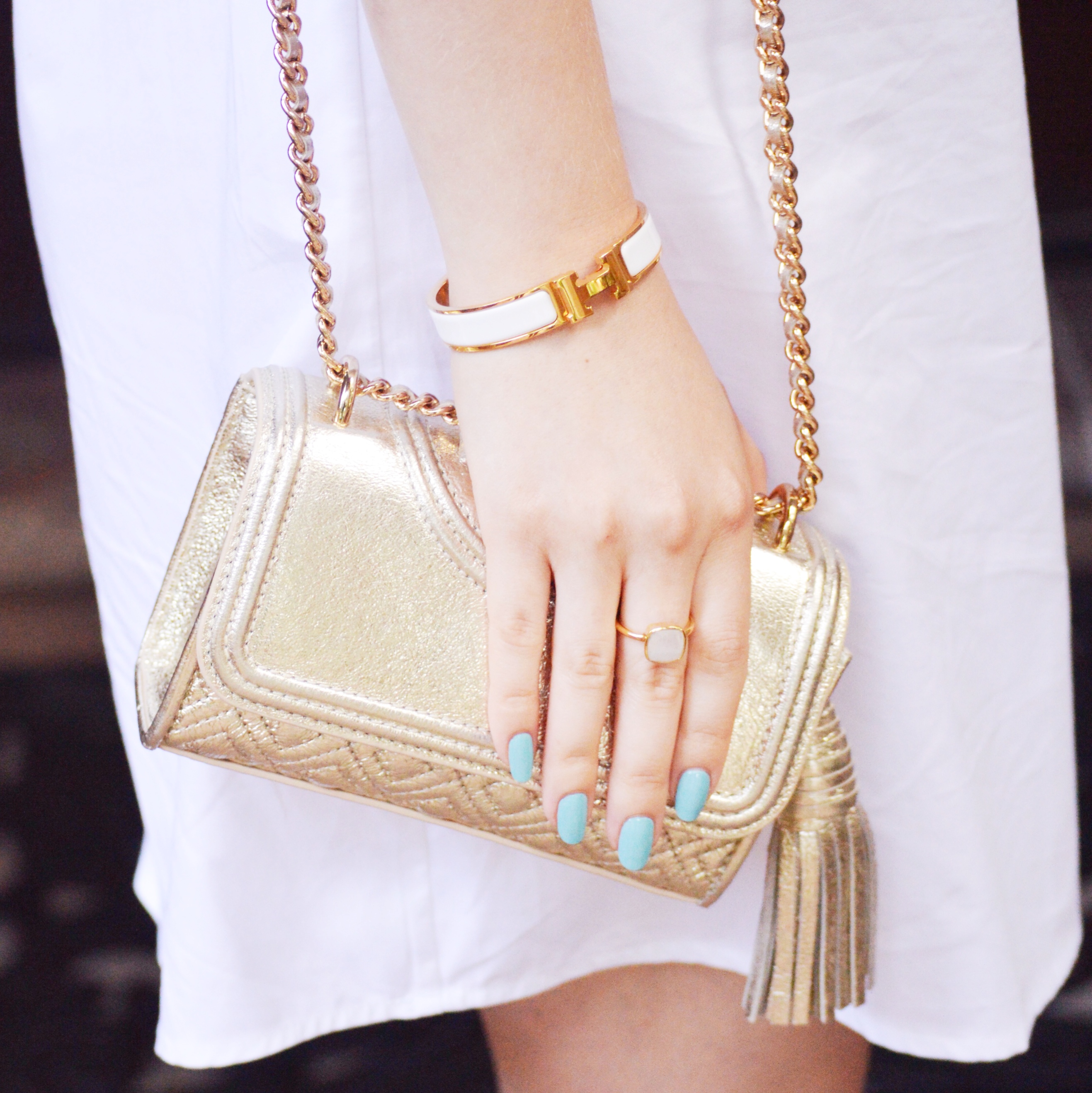 My shoes and purse are both from Tory Burch and they complement each other so nicely! The purse is just big enough to fit my iPhone 6S but not too big that it is constantly tugging on my shoulder throughout my summer adventures. I purchased my wedges a little over a year ago and they are always one of my summer staples. They are so easy to walk in even though they add so much height. If you are petite like me, these shoes are a must-have!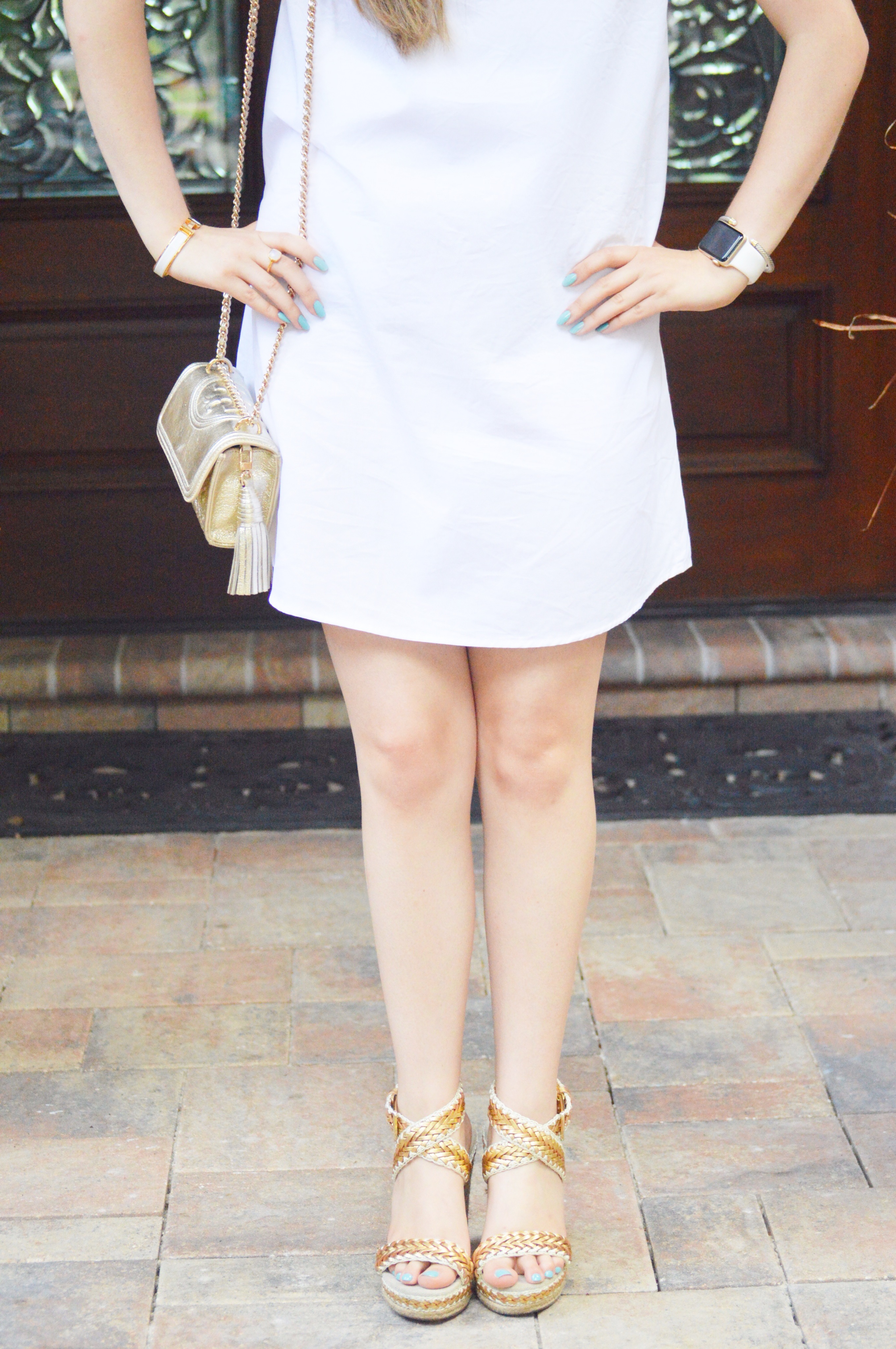 Dress:  Soprano Off the Shoulder Shift Dress (out of stock)  
Shoes: Metallic Ankle Strap Wedge Espadrille (similar)
Purse: Tory Burch Fleming Micro Bag 
Necklace: Kendra Scott Elisa Necklace
Bracelets: David Yurman Cable Classics Bracelet  &  Hermès Clic H Bracelet
Watch: Apple Watch Series 2
Ring: Margaret Elizabeth Cushion Cut Ring